February 14, 2020
Social media has become one of the most effective digital marketing channels for businesses to get relevant leads. Of all the channels, Facebook is proving to be the most effective advertising channel to get more impressions, clicks, and conversions.
As you make heads or tails of Facebook ads, read our ultimate guide that has all the necessary information related to these small yet robust revenue generators and how you can use them to make a killer Facebook ad strategy.
Before delving further into the topic, let us first understand why is it important to use Facebook ads, its different types and the pros and cons of using it.
Top four reasons to use Facebook ads
With over 3 million businesses advertising on Facebook, this social media network has gained popularity over the last few years, mostly because of these four reasons (Facebook):
Data size: Facebook has more than 1.13 billion daily active users, of which 1.03 billion access it through mobile devices.
Time spent: Most people spend an average of 50 minutes daily on just Facebook, Instagram, and Messenger (The Guardian).
Declining organic reach: There has been a steady decline in organic reach of the Facebook post due to recent changes in the algorithms. Facebook has been all about pay-to-play social network ever since it introduced an algorithm that knits paid advertising into the feeds of its users.
Focused targeting: Facebook provides incredible targeting options within Facebook Ads, including behavior, age, location, demographics, interests, gender, etc.
Different types of Facebook ads
There are 11 different types of Facebook ads, giving users versatile options to solve a range of business problems from increasing traffic to a web page to targeting people in your locality. Here is the list of 11 ads options that advertisers can use:
Boost posts
Promote page
Drive traffic to the website
Alleviate conversions on the website
Get app installs
Boost app engagement
Reach local audience
Increase event attendance
Motivate people to claim an offer
Get more video views
Garner leads for your business
Pros and cons of Facebook Advertising
One last thing to consider before we delve into Facebook ad strategy and copywriting is understanding the pros and cons of it.
Pros
Easily track campaigns
Instant traffic influx and ROI
Total control of the daily budget
Maximize Cost-per-click
Extensive targeting options like age, income bracket, towns, regions, age, etc.
Can target people who are at an early buying stage as well as later stages
Allows uses of images and videos to grab the audience's attention to sell more products or services
CPC is relatively cheaper (On average, up to $0.61 per click)
Cons
Advertising on Facebook can be expensive if set up and managed incorrectly
A majority of your target audience can be irrelevant based on your target market
Lacks the option to target ads during certain times within the day unless opted for a lifetime budget
Works for B2B but more suited for B2C
Reaching a potential audience early in the buying lifecycle can sometimes lower the goal conversion rate
Designing a Perfect Facebook Ads Strategy
Well at this point let's learn how to best define your Facebook ad strategy.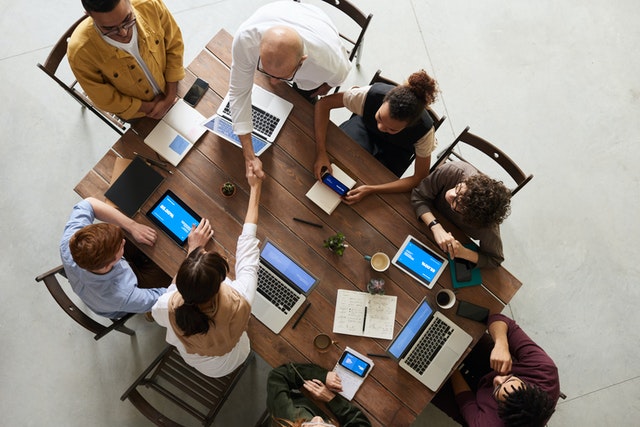 Define Your offer
Before you define your Facebook ad strategy, you need to first ascertain what your offer is. An easy way to determine your offer is by asking a few questions to yourself, including the purpose of your promos, such as driving traffic or increasing brand awareness or downloads.
The objectives and ad style would greatly depend on whether your offer is online or offline. For instance, if you want people to subscribe to your email newsletter, then you may want to try a lead generation form. If you want people to get an in-store visit, then maybe doing a campaign with an offer will be a better option than a single photo post.
Ascertain your business goals
Once you know your business goals, pick the kind of Facebook ad that aligns with it. If your aim is to reach new customers, then having a lead generation ad should be your objective. In case you have retail locations, then having Store Visits' objective makes more sense. All these instances show that it is extremely important to determine your business goals before you start any Facebook ad campaign
Ways to measure results
Before starting your campaign, we recommend that you have your Key Performance Indicator (KPI) in place. Whether it is the number of sales you made, the total revenue you generated, or the total form submissions you got, measuring the results of an ad campaign will help you improve your future campaigns. The best way to measure the results is by putting a special tag at the end of your URL called a UTM code.
Copywriting for Facebook Ads
The initial step to writing a fantastic copy for a Facebook ad is to optimize the image. According to Consumer Acquisition, the image of the ad is responsible for 75-90% of the ad's performance. Therefore, it is important to optimize the images along with the text of the ad.
It is always a good idea to pick multiple images while keeping the copy consistent to find out which images work for you the best. Make sure to use the UTM code to track the ad copies and see which one brings the maximum results.
Text message on the image
You should also be mindful of the messaging on your ad's image to get at least one key messaging across the target audience. Even though Facebook only allows 20% of the image to be text, how you place the text on the image and what text you put will eventually matter the most in converting leads into sales.
The copy and the image
Once you've determined the image text and optimized the image of the ad copy, you'd want to create a compelling copy. How you create the copy will be dependent upon your target audience and where they are in the funnel stage. If it is top of the funnel, then having a copy that compels the person to down a report, sign up for a webinar or subscribe to your newsletter is suited the most to start a new relationship. However, if the ad targets the bottom of the funnel audience, then having a free trial or promo offer will be the offer that will close the deal and increase sales.
5 Rules To Write Compelling Facebook Ad Headline
Include CTA in headlines by using an imperative form of the verb as the first word.
As part of storytelling, tell them why they should take the action you've asked them to take in the CTA. By connecting the "what" to "why", you give your readers a direction and a strong reason to act.
Don't have multiple ideas in the headlines. The headline should be crisp and should not convey multiple thoughts.
Use numbers and special characters to make the headline more eye-catching.
Keep it short by restricting it to 5 words, because this is what mostly works, according to AdEspresso.
Understanding the data gathered
Once your ad campaign begins on Facebook, you will be provided with a generous amount of data along with its analysis. You can access the data by clicking on an individual ad campaign, ad set, or data just for a particular ad copy. All the data provided by Facebook ads can be sorted by clicking on the heading and this data can be exported into an excel spreadsheet using the Export button. The stats for each set of data has basic information such as delivery, cost, reach, relevance, and more to help you see if your campaign is working or not.
Final Thoughts
Facebook ads are a great way to drive traffic to your website or a targeted landing page made exclusively to get the best results from your campaign. As you begin advertising on Facebook, you need to understand your goals, your offer and more particularly, your results.
With a strong image and a copy, you can derive maximum results and become a pro at Facebook advertising. If you are wondering where to get started, then we recommend experimenting with ads with a small budget. After all, as the saying goes, an opportunity not taken is an opportunity lost! Over to you now.

Paid Social