Why you need outbound marketing company
While inbound marketing has become increasingly popular in recent years, it's a long-term strategy that takes months, and sometimes even years, to start producing substantial results. With outbound marketing, on the other hand, you can start seeing results within a matter of days.
When used in unison, these two approaches to marketing provide you with both a short-term and a long-term strategy for achieving your business goals and objectives. We can help. Our outbound marketing team can help you reach tens of thousands of prospects matching your ideal customer profile (ICP), every single day.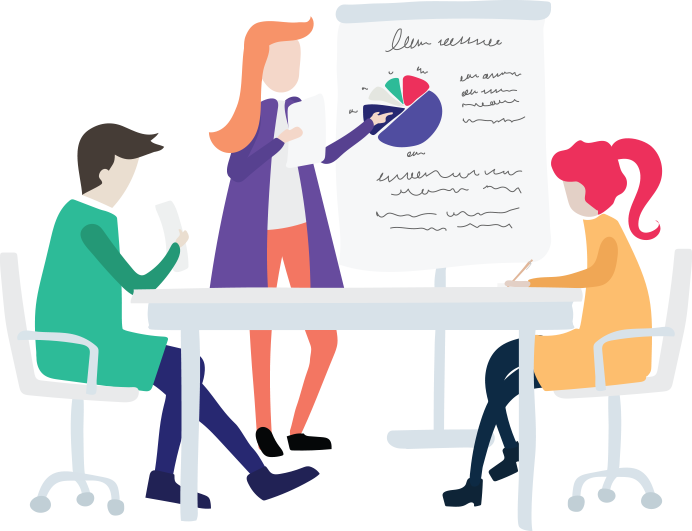 Outbound marketing works even better when combined with inbound.
There's no reason why you should use an outbound marketing strategy on its own. Inbound and outbound actually compliment each other. SeeResponse puts both in action. We plan and execute targeted and automated outreach campaigns to help build your pipeline and generate new opportunities faster.
Outbound marketing is highly measurable and gets results faster
Our goal as an outbound marketing company is to make your campaigns successful. The first step towards which is that we learn more about your business and goals, as well as the target audience you want to reach. All this tied together, our outbound strategy allows you to:
Develop relationships with prospects
Thanks to outbound marketing, you don't have to wait for potential customers to find you. You can reach out to them first, introduce them to your offering, and start developing a relationship with them.
Shorten your customer sales cycle
B2B sales cycles can sometimes be incredibly long. Outbound marketing helps you shorten your sales cycle and move prospects through your sales funnel faster. It leverages the power of follow-ups to get to results in lesser time.
Generate sales-ready leads at scale
There are plenty of different methods of generating leads, but very few are as scalable as outbound marketing. Once you develop a successful outbound marketing strategy, it's very easy to scale it to suit your needs.
Start generating more leads for your business today
Click the button below to book your free discovery call and learn more about how we can help you generate leads at scale and keep your sales pipeline full at all times.
SeeResponse is your expert outbound marketing partner
We have years of experience running successful outbound marketing campaigns that help our clients build brand awareness, generate leads on demand, and keep their sales pipeline healthy. Over time, we've developed an outbound marketing process that works without fail and ensures that we're able to generate results for our clients over and over again. It consists of four stages:
Prospecting
Once we have an in-depth understanding of your potential customers, we work hard to identify prospects that fit your target customer personas based on their industry, company size and revenue, job title, as well as a number of other factors.
Outreach
This involves reaching out to prospects to introduce them to your business and inform them of how you can help solve their business' pain points. We do this with the help of highly targeted and hyper-personalized messages designed to stand out and grab prospects' attention.
Handoff
After starting a conversation with prospects and warming them up, we hand them off to your sales team, which then works to convert these prospects into customers. We use lead forms that integrate into your CRM system.
Optimization
Finally, we work on improving and optimizing your outbound marketing efforts to help you generate even more high-quality leads every month. We continously test all campaigns elements — copy, list, formats, CTAs.
Find out about our Outbound Marketing program
Talk to an expert. We'd love to hear from you.
FAQ's
Outbound marketing refers to reaching out to potential customers to understand their interest in your products or services. It is about identifying and profiling your target audience and starting a conversation about your offerings with your prospect persona.
An outbound marketing strategy is where a business identifies its addressable market of companies and decision-makers and reached out to them with personalized messages to learn about their interest. It a quick way to go to market, where businesses could start seeing results in a rather short amount as compared to inbound marketing.