Account Based Marketing Agency
Account based marketing (ABM) or key account marketing is a form of B2B marketing strategy that focuses on identifying and targeting a specific set of accounts based on your business's ideal customer profile (ICP) as opposed to the traditional demand waterfall marketing.
SeeResponse is a specialized account based marketing agency helping companies engage and close target accounts through sending highly personalized messages and campaigns. Our team of B2B AMB experts help you prospect the right people at your target accounts, and in the process generate higher revenue.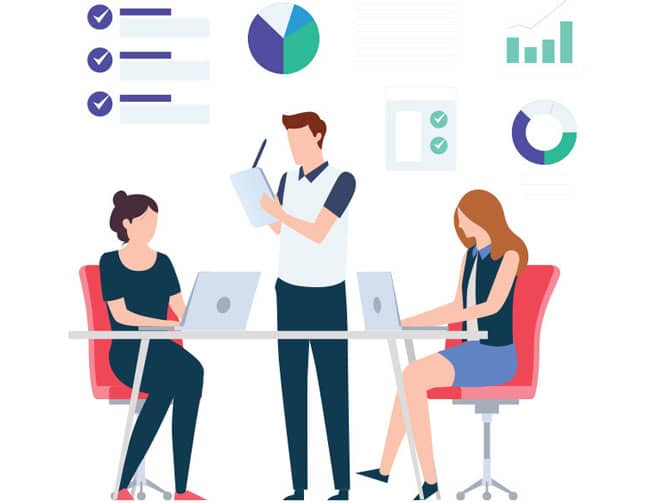 How to approach ABM? Engage B2B enterprise buyers in a powerful way.
For enterprises efficient growth is critical in ensuring they are able to drive ROI on a consistent basis. At SeeResponse we achieve it through what we call 'lean key account marketing.' As your partner account based marketing agency we work with you to reach key decisions makers and influencers at your target accounts by delivering specific messaging on multiple marketing channels.
Implement a scalable account-based marketing plan that alings with your overall sales & marketing strategy.
Everyone is talking about account-based marketing these days. Just about everyone. But that also means your ABM plan can take 10 different forms and shapes. Something that you wouldn't want to happen within your marketing organization. You already know that that account-based marketing is going to make you more successful. But we help you cut through all the irrelevant noise, align, and uncomplicate account based marketing for you. With SeeResponse you win new customers and bring in revenue from your target accounts.
SeeResponse specializes in working with high-intensity B2B sales and marketing organizations to build insight-driven ABM strategies and programs. We put new and emerging marketing tactics in action to help your business engage prospects, get better traction, and close more business. We implement AMB, create content that maps with your accounts, and automate all your processes to uplift your sales and revenue. Our larger goal with all this is to help you find and engage more prospects that look like your best customers.
Get your account-based marketing strategy off the ground
Run effective ABM campaigns to reach your target accounts depending on where they are in their lifecycle. We are a full-service B2B marketing company focused on account-based marketing. Our goal is to ensure that contacts from your key accounts make up the bulk of the contacts on your list. Let's put disproportionate time, energy and resources into marketing and selling to the accounts and contacts that matter.
Simply put, our account-based marketing (ABM) program is designed to help you align your sales & marketing efforts around your target accounts and figure out who the right target contacts are within those accounts for you to go after, and then start to engage with them.
Build a comprehensive account-based marketing program by gathering account intelligence and insights.
Once we are able to narrow down upon the top accounts and contacts to pursue, we'd collect more intelligence on your target accounts. Things like executive moves and if they raised a round of funding are good indicators for us to prioritize certain accounts over others. The good thing is that any given time, there are a ton of solid prospects out there who may never have heard of your business or even visited your website. Through our ABM program, we work with you to identify and pursue your best-fit accounts and contacts by leveraging two key B2B marketing channels: Email Outreach and LinkedIn.
Engage your top accounts with account-based marketing
After you have successfully scored and graded all your accounts and are able to identify the top accounts that you'd want to go after, the next logical step is to start engaging them. The engagement process really beings with all your internal teams — sales, marketing, customer success — aligned around your key accounts.
At a tactical level, you'd want to execute upon the various types of campaigns — email, direct physical mail, a calling campaign, and even targeting your audience on search and paid social channels. A smart way to go about this is by using your prospects lists to create matched Audience and target them. Within LinkedIn you can go a step further to utilize their data to market to similar audience and expand your accounts and contacts reach.
Get more customers with Account-Based Marketing
Work with SeeResponse to figure out accounts and contacts that could become your top paying customers. Use demographics and other indicators like revenues, employee size, segment, industry, job titles, departments, and technology usage to find your best customers.
Reach thousands of prospects at scale while having the ability to track and measure not only your success with these prospects but also what's working and what isn't. We help you get a clear visibility into return on your marketing efforts and dollars, and you are able to build a sales pipeline that never shrinks.
Would you like to build an account-based marketing strategy
to reach and engage your top accounts?
Click the button below and book a free discovery call!
FAQ's
Account-based marketing (ABM), also referred to as key account marketing, is a strategic approach to B2B marketing based on targeting and engaging specific key accounts and contacts at those companies.
At any given time, there are a ton of solid prospects out there at your top target accounts who may never have heard of your business or even visited your website. Through our ABM program, we work with you to identify and pursue your best-fit accounts and contacts.