How to Market your Startup on a Shoestring Budget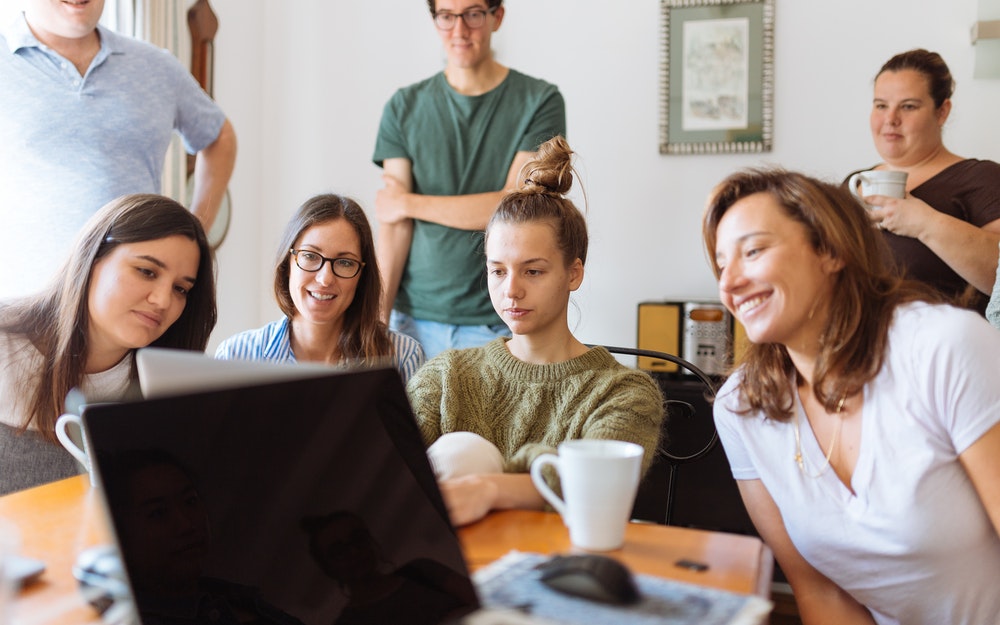 ---
Introduction
Startup marketing costs can be hard to estimate. This is because marketing agencies often underestimate the cost of executing a campaign and overestimate their capabilities. Marketing costs for your startup are not just about what you could spend but also how much work it will take. And if you're not careful, your startup could go broke before even getting off the ground. But don't worry: there are ways to keep the marketing costs under control.
Originally, marketing costs were just for television or radio ads. But now that digital marketing is so prominent, you need to be aware of the hidden costs that come with it. For example, if your startup needs an app, there are programming and testing fees – not to mention design fees. And then there's social media marketing which can be costly because it requires constant attention and upkeep.
Marketing startup costs will generally vary depending on your startup and what you're trying to achieve, but keep these things in mind: web development, hiring a marketing agency, and media promotions all come with startup marketing costs. And it's common for these startup marketing expenses to exceed the anticipated budget vastly. So what other things should startups look at before diving in so headfirst?
Let's get started with understanding all of the different things that come into play when determining your startup's marketing budget.
What are marketing costs and how do you determine them
Marketing costs can be a daunting prospect for startups. In this article, we'll walk you through everything you need to know about marketing costs. What are they? How do you determine them? And what can you do to keep them under control?
So what are marketing costs anyway? In short, they are the expenses incurred while marketing your product or service. This can include anything from advertising and PR to market research and trade shows. Determining the specific cost of each campaign can be tricky, as it depends on a variety of factors such as budget, audience, and goals. However, there are some general rules of thumb that you can follow when estimating your marketing costs.
The first step is understanding the difference between fixed and variable costs. For example, printing flyers is a fixed cost: no matter how many you print, your cost per flyer remains the same. On the other hand, each time someone reads your flyer and signs up for your mailing list or downloads your app, there's a variable expense created.
The next step is to define the goal of your marketing campaign. The cost associated with each marketing activity depends on what you're trying to achieve, so it's important that you have a clear idea of what that is. For example, if you want more traffic to your website, you would need to spend more on SEO than email marketing because different strategies are required to drive traffic to a website and get people onto your mailing list, respectively.
Once you've established these two factors, it's time to start thinking about how much budget and funds you have available. If the cost of your marketing campaign is going to be more than half of what you're expecting in revenue, it might be worth rethinking.
Where to allocate those funds
When it comes to marketing your startup, where should you allocate your funds? Should you go all-in on an extensive ad campaign or try a series of smaller initiatives? What's the right balance for your business?
Here are some things to keep in mind when budgeting for marketing:
Do your research. Make sure you have a realistic idea of what each type of marketing costs. Don't just take industry averages at face value – understand what specific campaigns will entail and what's the best way to reach your target audience.
Be choosy. Not every initiative needs to be expensive or high-budget. There are many ways to get creative and promote your company without breaking the bank. Start by focusing on the activities that will have a greater return on investment.
Know your limits. For every campaign that you undertake, know what sort of budget you have and stick to it! There is no such thing as a shortage of ideas or opportunities when it comes to startup marketing – only a lack of time and money. Make sure to choose the activities that maximize your efficiency and prioritize your initiatives.
Keep it personal. End of the day, marketing is about building relationships with your customers and potential clients – not pushing out ads on social media or TV. So make sure you choose activities that will help you communicate with your audience on a more personal level.
What are some effective ways to market your startup
There are various ways to market your startup on a shoestring budget. One way is to utilize free or low-cost marketing channels. For example, you can post about your company on social media, create a website or blog, or distribute flyers and brochures. You can also take advantage of online marketing tools such as email marketing, search engine optimization, and pay-per-click advertising.
Another way to keep costs down is to work with a startup marketing agency or company. These organizations often have experience creating and executing successful marketing campaigns and can help you get the most for your money. However, it's important to make sure you compare quotes from several agencies and ask for references before making a decision.
First, you should research different types of marketing. This can help you determine what channels your startup will need to use in order to reach the right audience. For example, if you create new technology or medical devices, you may want to target industry groups on LinkedIn or via email. Or maybe you want to get more creative and create an online video or mobile app.
Second, you should know how much you currently spend on marketing and advertising. This includes everything from online ads to traditional campaigns such as TV commercials and magazine print ads.
It also includes your website hosting fees, consulting fees for SEO work, and even the cost of business cards and samples that you give out in meetings with potential investors. Then, you can base your startup marketing budget on a percentage of these expenses. So, for example, if you currently spend $100,000 per year on marketing and advertising, you can allocate 10% of that to your next marketing campaign.
How can startups track marketing spend and measure the success of their campaigns
Marketing is all about communicating the value of a product or service to potential customers. However, it can be challenging to determine whether or not a marketing campaign was successful. There are many factors to consider when measuring the success of a campaign, such as the amount of leads generated, the number of conversions, and the ROI.
To measure the success of your marketing campaign, you need to set some objectives and goals beforehand. You should also track your progress along the way so that you can make adjustments if necessary. And finally, don't forget to evaluate the campaign after it's over.
When it comes to marketing, it's important to track your expenses and results. This way, you can ensure that your campaign is effective and that you're not wasting any money. There are a few different ways to track your marketing expenses and results.
One way is to use a marketing dashboard. A marketing dashboard can help you track your website traffic, social media followers, leads generated, and more. This way, you can see how your campaigns impact your business overall.
Another way to track your marketing expenses and results is through Google Analytics. Google Analytics can help you track website traffic, goals achieved, pages visited, and more. This data can help you see which are your most successful campaigns and which type of content is most engaging with your readers.
Do you want to track everything in just one place? Then it would help if you tried the marketing dashboard and Google Analytics combo. This way, you can track all of your marketing data in one spot and be more effective as a result.
How do you know if you're spending too much or not enough on marketing
How much is too much, and how much is not enough when it comes to marketing? Unfortunately, there is no definite answer to this question. Every business is different, and each has unique marketing needs. However, there are a few things you can do to help determine if you're spending too much or not enough on marketing:
Compare your marketing budget to those of your competitors. If you're spending significantly more than they are, you may be overspending.
Evaluate the results of your campaigns. If you do not see any return on investment, you may need to adjust your budget.
Track the number of leads and customers generated from your marketing efforts. If the cost of generating a lead is high, you may need to adjust your budget.
Evaluate the cost of acquiring a customer. If each customer costs more than it's worth, you may be overspending.
Track how many customers come from referrals and repeat sales/purchases. If these two numbers are low, you may be under-spending.
Conclusion
The marketing industry is infamous for underestimating the costs to execute campaigns. Often, campaigns estimated at $50,000 can cost up to $150,000. So before plunging all in, you should know what sort of budget you have! Don't just talk about the costs in the industry, but also how startups can keep these costs under control. What are marketing costs? How do you estimate them? What sort of costs do you need to be aware of before starting your campaign?
In this article, we've talked about some different types and examples of common startup marketing expenses. You may find it useful as a checklist when creating a budget estimate or determining which type(s) of advertising will work best for your business needs.
Let's face it, marketing a startup can be tricky- on the one hand, you want to make sure that you're investing enough money into marketing to create awareness and reach your target audience, but then you don't want to spend so much money that it puts your company at risk.
Many startups are on a lean budget, so they need to know how to get the most out of their marketing dollars. One way is by tracking your spending and measuring success with key performance indicators (KPIs). These KPIs can help you determine what sort of ROI you're getting from various campaigns, which will allow you to improve future efforts. You want measurable results that tell whether your campaign has successfully grown customer acquisition rates, increased conversion rates, or boosted brand awareness. Once these metrics are determined for each KPI on an individual level, it's time to work backward and make sure all of them align with one another before making any conclusions about the effectiveness of your marketing strategy.
Marketing a startup is hard. It's even harder when you're on a limited budget. But you can definitely do it, and we're here to help. Our team of experts has years of experience in marketing startups- both big and small. We know what it takes to make your campaign successful, and we're excited to work with you. So what are you waiting for? Contact us today to get started!
Sources
U.S. Small Business Administration: How to Set a Marketing Budget that Fits your Business Goals and Provides a High Return on Investment.
Marketing Sherpa: eCommerce Benchmark Study.
Ascend2: How effectiveness is changing email marketing.
FinancesOnline: Benefits of Print Marketing.