Personalizing Your Emails: Why and How
---
Personalizing Your Emails: Why and How
As marketers, we've all been there. You put a ton of work into crafting that message and building and segmenting your marketing lists. You run a legitimate business and send meaningful emails. You think you're doing everything right. But hey listen, because there's an insanely high number of emails getting into one's inbox each day, unless you are talking to your recipients one-on-one, your email performance is going to suck.
"Hey there!" or "Dear customer" doesn't mean anything, really. The number of emails a person receives each day is enormous. An average American adult at a given time has 500 unread emails – just lying there as numbers in the inbox. If you are not personalizing your emails, you're setting them up to be thrown into trash folders and getting them marked as spam.
WHY DO YOU NEED TO PERSONALIZE YOUR EMAILS?
Everyone expects that
If you personalize your message and address your recipient by their name they are more likely to read your email. It catches their attention, makes them feel important, and you don't come across as a creep. Today, individuals expect personalized emails. They expect it in the subject lines as much as they expect it in the body of the emails.
Using a name is just one thing, but if you can use personalization for other aspects as well that's even better. "Spray and pray" tactics don't work anymore. Your content should be relevant and should speak to your audience. You can't take a one-size-fits-all approach and still expect your campaigns to be successful.
Online threats
Don't personalize your emails and you're making them think that it might be spam. With all the online security risks and everyday phishing attacks, it is hard to expect any sort of engagement through your emails if they are not personalized. And because we get so many emails of a certain kind, think about it from the recipient's perspective – it's not easy to differentiate between the legitimate ones and ones with the creepiest of malware. The reality is no one wants to risk it.
Email performance
At the end of the day, you need to see that your efforts are being paid off. When you finally track those campaign metrics you want your open and click-through rates to make sense. The success of your business is critical, and if you use email as a medium for prospecting and customer engagement, you ought to personalize your emails. However, as cliché, as it may sound, ROI is still what a marketer's efforts should focus upon. No pressure but the CFO is watching.
Research has shown that personalized emails can improve click-through rates by 14% and that they deliver six times higher transactional rates than regular email blasts. It is thus a no-brainer that to set them up for success the emails must be personalized. Especially in an era where we have access to an enormous amount of data about our prospects and customers, not using this data to create defining customer and prospect experience is a missed opportunity.
SOME WAYS TO PERSONALIZE YOUR EMAILS
Relevant content
Your email should contain information that is useful and relevant. Again, take advantage of the data that is available to you. Put a process in place through which your team gets to understand your prospects and customers better – especially their pain points. This at an organization level will help you find ways to help your clients better. Once you are more aware and you understand the needs of your customers, you will be able to send them content that is relevant and is important to them. Your emails then will get the attention that they deserve.
Segment your lists
On the basis of information that you gather about your customers segment them into categories according to their needs and build personas. This way you can address their needs in the best way possible. According to the Data and Marketing Association (DMA), marketers have seen a 760% increase in email revenue from segmented campaigns.
Isn't that phenomenal? If as a marketer you are able to deliver to people exactly the content that they want, you will very quickly see its impact on sales conversions and in turn revenue. In terms of executing on the segmentation, the strategy is to start by using the demographic data, and over time as you are able to collect the behavioral data, plug that into your campaigns as well.
Send time optimization
Let's face it: if you are a marketer, most emails that you end up sending are promotional. Now that's alright and is pretty normal. But look at it from the recipient's perspective. For the receiver, it is a non-critical communication and so if the timing is not right either your messages will keep sitting in their inbox or will quickly find their way in the trash folder. Because we get too many emails entering our inbox each day, it's just not possible to pay attention if that email doesn't pop up at the optimum time. So the question is what is a good time? There have been a number of studies to find out the answer to this when question.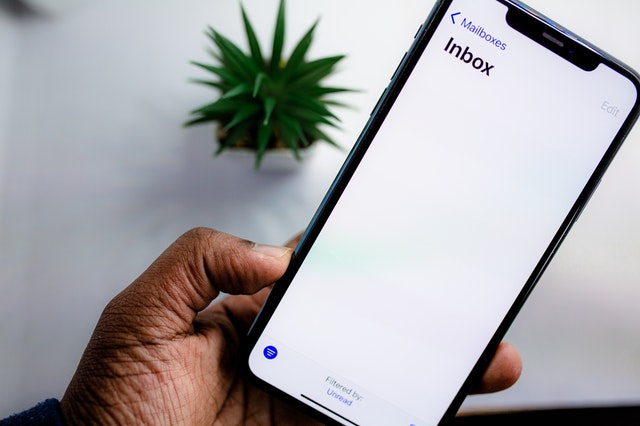 This particular study summarized 10 such studies and found that in the B2B world, 10:00 am on Tuesday morning is the best time to send marketing emails. That said, if your list has people spread across multiple time zones or you do business internationally – which is very likely the case for a company that is above a certain size – you need to further classify your lists so as to bring them in line with the time zones which are of your recipients. You don't want to send someone an email at 3:00 am in the morning, do you?
Time optimize for the individual recipient: In an ideal world, you'd want to go even further and use the engagement data from your past campaigns and personalize email delivery for each of your recipients. That is to say that each person on your mailing list receives your emails at a time when they are likely to engage with your content in the best possible manner. It would prove helpful to even do an A/B test and see what's really the best time. It does take time and resource investment to be able to do that, but it definitely is worth it given the results.
Review your campaign and proofread your emails
One last but critical step is to check and ensure whether you have taken care of everything or not – from the personal element to content, time, and location. Proofreading your emails is another thing you should always bother about. No one appreciates bad grammar and spelling errors, and your emails wouldn't come across as professional enough for people to pay attention to them. At the least, it'll make an ordinary impression, but even worse is that your prospect and customers may perceive your business as one that's not serious with customer communication and that's not great for your reputation.
These were just a few things that you can look at while personalizing your emails. Marketers all over are working to adopt a certain level of personalization – but the more the better. Studies after studies have shown that personalization is the solution to improve your engagement rates. That's why 94% of marketers say that the personalization of emails as well as targeted messages is crucial to improving customer engagement rate and business performance.
Let's step towards personalization for better outcomes for your business. Happy personalizing!
—–
Photo by Buro Millennial from Pexels