Top 15 Benefits of Using Email Marketing
---
Did you know? One of the most cost-effective digital marketing tactics that yield excellent outcomes is email marketing. It's no surprise that more than 80% of small businesses rely heavily on email for customer acquisition.
Your company will need a competitive advantage to stand out because the battle for attention and the acquisition of new clients is fierce. To stay ahead of the competition, you'll need to use a variety of marketing strategies, including email marketing.
In this post, we'll look at how email marketing could be a cost-effective and beneficial step for your business. Let's get right into it.
Importance of Email Marketing Strategy for Your Business
Email marketing is a critical component of your overall marketing mix because of the high return on investment it provides. To reach a wider target audience, you'll want to include emails in your digital marketing toolkit. As a result, you'll see an increase in traffic, sales, and profits.
Consider these advantages as you examine the value and statistics of email marketing strategy. You can control what information your readers see and read by building a targeted email list, and this will help you grow your business to new heights.
Here are a few benefits of a well-planned email campaign:
1. Cost-effective campaign
Billboards, television commercials, and glossy posters all cost businesses a lot of money. Email marketing is relatively inexpensive, as all you need is a computer, some time, and an email marketing system to send out an email campaign.
As a result, the typical monthly cost of email marketing for a mid-size firm ranges from $9 to $1,000.
The money generated by email marketing converts into a large profit margin due to its low cost.
2. Content creation that is tailored to the individual.
You may personalize your campaigns and provide targeted content with email marketing.
Personalization can be as simple as including the name of a contact in an email. In fact, emails with the recipient's first name in the subject line receive a higher clickthrough rate than those without.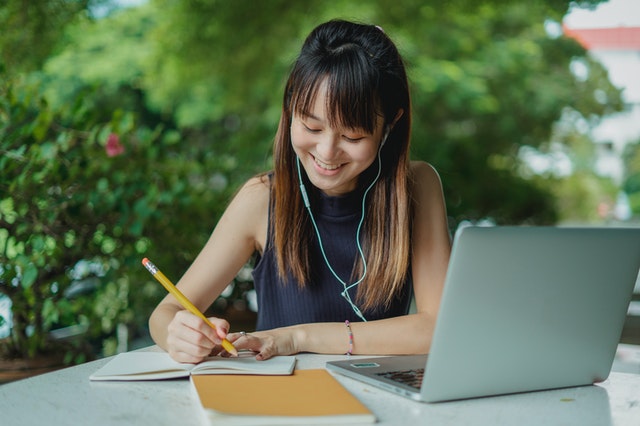 On the other hand, segmenting your audience allows you to produce personalized content and send the relevant emails to the right clients. For example, you might want to send one email marketing campaign to repeat customers and another to new customers.
One of the biggest advantages of email marketing is that you can tailor your message to your audience's specific demands. To improve interaction, your emails may include variants such as alternative graphics or subject lines. You may also segment your lists by geography or amount of interaction.
You must send the right email to the right people at the right time to have a successful email marketing campaign. Segmentation and personalization can help in this situation.
3. Collecting feedback and surveys.
If you want customers to continue to interact with, engage with, and purchase from your company, keeping an eye on the customer experience is critical.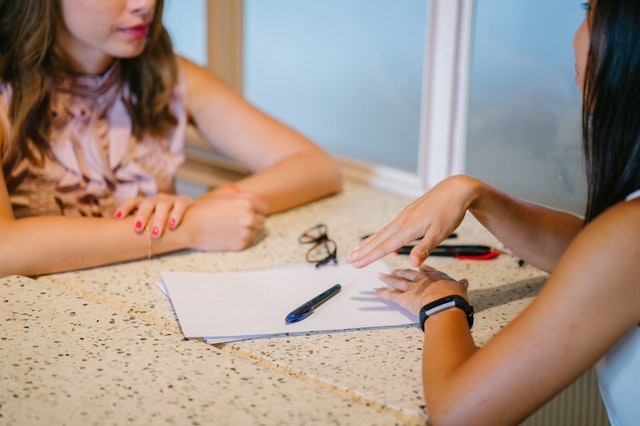 This is something that email marketing can assist you with. For example, you can use email campaigns to distribute customer satisfaction surveys and solicit comments.
In fact, this is one of the most effective methods for determining your Net Promoter Score (NPS). This score can be used to determine the percentage of consumers who are brand advocates and those who are brand haters. You can develop ways to improve your consumer experience using this data.
4. Reach a receptive and interested audience
Some marketing tactics (such as social media and billboard ads) are aimed towards groups of potential buyers who are unfamiliar with your brand. People must sign up for your mailing list through your website, thus email marketing isn't one of these methods.
As a result of their agreement to receive your email marketing, your email marketing subscribers are a highly engaged audience with a keen interest in your brand, products, or services.
What is the benefit to you?
Because they wouldn't join your mailing list if they weren't already motivated leads, it's easier to convert an engaged audience into consumers.
Email marketing is also quite effective because it takes advantage of a platform that consumers already use.
Globally, an estimated 4.1 billion individuals use email, according to Statistica. Consumers also demand marketing emails, with at least 40% of Americans expecting communications from their favorite firms at least once a month.
Marketing emails are a fantastic marketing investment because they engage eager customers on a platform where they want to receive promotional content.
5. Lead generation and nurturing
The largest problem for salespeople, according to 51 percent of respondents in the State of Sales 2020-2021 research, is generating leads and prospects.
Other lead generation strategies, such as email marketing, must, of course, be considered.
Because you may tempt leads onto your mailing list by offering them a lead magnet, email marketing generates high-quality leads for your brand.
You give a lead magnet in exchange for their joining your email list. You can utilize a variety of content types as a lead magnet, including:
An ebook
Free products
A free trial (if you sell software or a subscription-based service)
White papers
Free consultations or advice
Discounts and promotions
By segmenting leads into distinct categories or groups, email marketing allows you to appeal to them using various approaches. Segmentation is the process of dividing your email list into different segments and delivering different emails to each of them.
Because segmentation allows you to nurture leads in a more personal way, you'll be more likely to sell to each one as you build a stronger relationship with them.
6. Increasing the number of sales.
Email marketing is a great tool for promotion, but it may also help you sell more of your products.
According to a study, 59% of marketers cite email as their top source of return on investment (ROI), while marketers who employ segmented campaigns report revenue increases of up to 760 percent.
Your customers will appreciate unique offers delivered via email marketing campaigns that promote your items or services and push them to make a purchase after they've left their cart unattended.
In addition, 59% of those polled said that marketing emails have an effect on their purchasing decisions.
When it comes to email marketing, you can easily include messages that encourage customers to make a purchase from you because they have opted-in to receive them.
If you automate your sales process with email marketing, you'll be able to boost sales even more.
7. Owning your media and contact lists.
You don't own your contact list or the information you share on social media networks. Typically, the social media network owns your material as well as your follower list.
Consider how many clients and followers you'd lose if social media disappeared tomorrow.
That is why it is critical for marketers to create an email list. You control this list of contacts, and you can communicate with them independently of your email provider. You'll also have ownership of the stuff you create and send.
One of the most effective ways to reach your target audience is through email marketing. It can also help with sales and lead generation. Let's just argue that email marketing isn't dead because it's still where people want to get information.
8. Build brand recognition
When you hear "social media," what is the first brand that comes to mind? Despite the fact that there are hundreds of social media networks available, you're probably thinking of well-known names like Facebook or Twitter.
That's how brand recognition works. You didn't have to read the word "Facebook" to recognize the website.
Because you can establish a "brand personality" through your emails, email marketing is an excellent approach to building brand recognition among your email subscribers. This personality will provide your brand with vital characteristics such as distinct images, tones, and style, making it easier for consumers to recognize it.
Customers are more likely to choose your brand over a competitor if they remember it (since they are familiar with it).
So, how might an email marketing plan help you build brand recognition? You can use:
Set colors, fonts, and design elements (like headers) and make a logo across all emails
A small collection of templates that fit with your brand's visual messaging
A consistent subject line style (like "hey (name), we just wanted to show you _______!" or "(name): __________ 😊)
A design that's consistent with your website and product branding
A customized email signature
9. Sending timely campaigns.
Traditional methods of marketing have their place and time, but they can take months to plan and organize. Your marketing assets might be noticed at the right time, but even then, you're not sure.
As opposed to email marketing, which requires more planning time, email marketing allows you to create a whole campaign with less notice. You can also make certain that your recipients receive the email at the right time.
Use audience segments, for example, to make sure you deliver content at the proper moment.
10. Getting the message to the right people at the appropriate time.
You must reach the appropriate customers at the right time to have a successful marketing strategy. Yes, I'm repeating myself since this is such a crucial subject.
Because individuals check their email on a regular basis, email marketing makes it much easier to reach them. They may access information at any time and on many devices, which can help any marketing campaign succeed.
This means you're putting yourself in front of your target audience on a frequent basis, ensuring that you're always on their minds.
11. You can use A/B tests to optimize your marketing
Data-based marketing campaigns can help you optimize your promotions to maximize their reach with your audience because data can show you what works and what doesn't with your audience.
And, because A/B tests can be used to measure the success of your emails, email marketing is a data-driven strategy.
Within the same campaign, A/B tests allow you to compare the success of an email that applies a new approach to an older email. A/B testing is a way for determining whether a new promotional technique will work with your audience before incorporating it into your regular email marketing campaign.
A/B testing is perfect when checking out:
A new template
A new call-to-action
A new layout
New styles of copy
A rebrand
New subject lines
Personalization
A/B testing is an advantage of email marketing because it allows you to find tried-and-true techniques. According to studies, brands that use A/B testing have an ROI of $48 for every $1 spent, which is higher than the industry average of $42 for every $1 spent.
12. Adding more value to your audience's experience
One of the most important aims of any business is to deliver value to its customers so they return.
Because you can give value even when clients aren't making a purchase, email marketing is a terrific way to cultivate loyal customers.
You may also utilize email marketing to deliver extra resources to contacts who are interested in what you have to say since they opted-in.
More people will pay attention if you consistently deliver value to your audience, resulting in a larger ROI.
13. Keep customers informed
Email marketing will assist you in informing your customers of critical events because it provides you with an immediate and direct method of communicating vital information to your clients. This makes it ideal for disseminating information about probable delays or emergency warnings (like your website going down).
Informative emails can also help you develop your consumer relationships by tying your business to the excellent things you undertake.
For instance, if your company participates in a gift-matching campaign with a local charity and donates $34,000, you might announce your achievement in a newsletter.
Subscribers to your email list will then associate you with the charity.
14. Having a platform for self-promotion is really beneficial.
Self-promotion in places where prospects haven't necessarily opted-in to receive information about your brand might be difficult at times. Self-promotion, on the other hand, is one of the most effective techniques to attract clients. No one will buy from you if you can't market yourself and sell your business.
You'll always have an avenue to promote yourself with email marketing campaigns, especially when customers opted-in. You can use email to inform customers about new goods, features, and perks, as well as new content. This self-promotion isn't undesired or disruptive because customers want to hear from you.
15. Easy-to-measure results
With email monitoring solutions like SeeResponse, you can see how subscribers react to your email. This gives you valuable insight into the success of your emails, which you can use to improve future efforts.
You can track your email marketing results such as:
Open rate. How many subscribers opened your email
CTR (click-through rate). How many readers clicked the email's links
Sales conversion rate. The percentage of leads that made a purchase after clicking on your email
List growth rate. The rate at which your subscriber list grows
Forwarding rate. The rate at which subscribers forward your email to others
Final Thoughts
One of the best ways to expand your startup quickly is to use email marketing. It's been a successful marketing strategy for a long time, and that's just going to continue.
Email marketing may help you connect with your customers on a personal level, which can help you increase income. When it comes to marketing efforts, email is a powerful tool because it allows you to customize your messages, adapt your emails to specific events, and use split testing to improve your results.
With email marketing software, you can easily deploy email marketing with a high return on your investment. Finding the correct software is all that's required.
Sources
ETREND: Average Expected ROI Is $42 For Every $1 Spent On E-Mail Marketing In 2020
optinmonster: Email Subject Line Statistics To Help You Maximize Your Open Rates