SeeResponse Recognized as a Market Leader by Clutch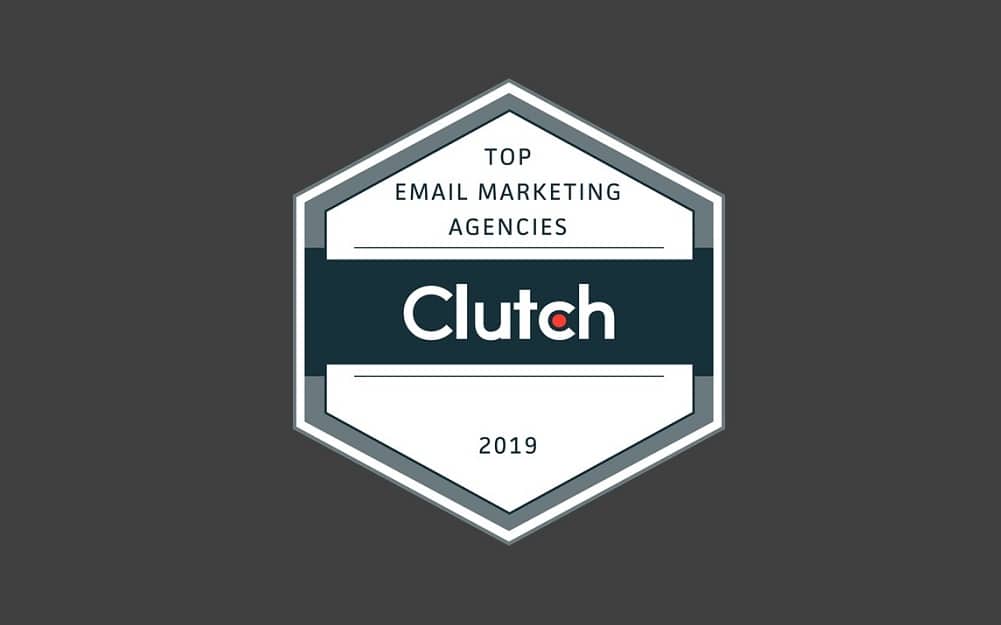 ---
We're excited to be named as one of the Top Email Marketing Companies in the United States, and from over 6,000 companies in this category to be recognized as a Market Leader on the Clutch's Leaders Matrix.
A Clutch Leaders Matrix provides a broad view of the top-performing companies in a particular industry or location. Clutch ranks service providers and maps them on a Leaders Matrix based on their research in a specific market.
Each company featured in a Leaders Matrix is evaluated based on client reviews, past work, market presence, and specialization in a given service. Companies make to the Market Leader Quadrant for their strong ability to deliver, high focus on the desired service, and reliable feedback from customers.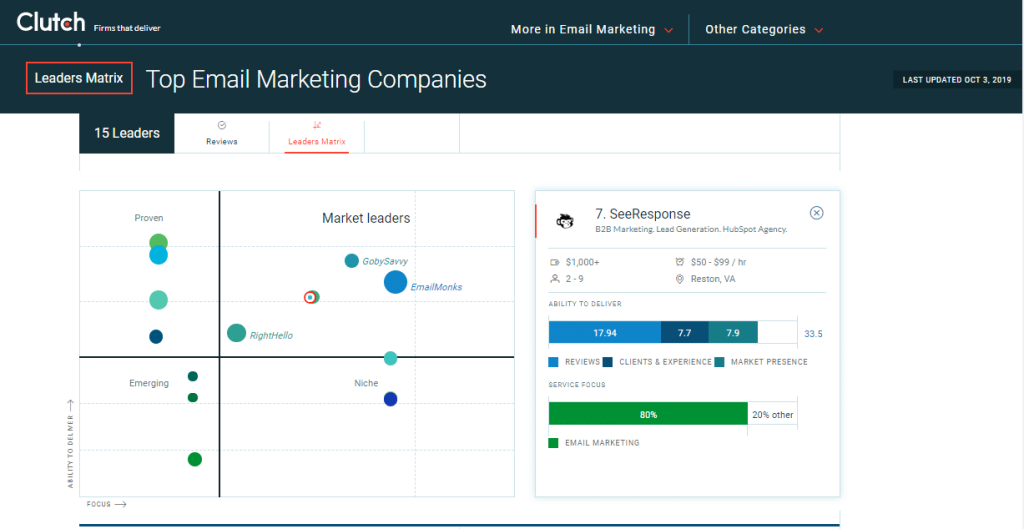 We are also excited to be featured on Clutch's sister website, The Manifest, as one of the top email marketing agencies in Canada. The Manifest is set up to allow potential buyers to quickly find businesses by service and location. They can look at the work a company does and has done, their prices, and their past clients, all at a glance.
We at SeeResponse are proud of our team and grateful for this feedback. It's an important part of our growth and continual improvement. We are grateful to all of our customers for the growth we have had, and are excited to continue growing with them in the future. Our vision at SeeResponse is simple: share with other businesses whatever we've learned and experienced over the years, and in the process, help them grow.
Thank you to Clutch, our customers, and our entire team for helping us achieve a significant standing in a highly competitive email marketing services marketing.
About SeeResponse
SeeResponse is a full-service B2B marketing agency and a HubSpot Silver Partner that reimagines the way growth marketing and lead generation strategies are built and executed upon for software and tech businesses. SeeResponse offers a range of marketing services through its team of marketing and demand generation experts. Learn more at www.seeresponse.com.
About Clutch
Clutch is a B2B ratings and reviews firm. They rank companies based on a number of criteria, including marketing efforts, accolades, and long-form client reviews. Every month, based on the agencies' past and current clientele, market presence, thought leadership, and client satisfaction, Clutch evaluates the firms across various research segments and locations and determines the top-performing companies. Learn more at www.clutch.co.