Clutch.co Names SeeResponse a Global Leader
---
According to Forbes, email marketing remains one of the best ways to generate leads. When this "tried-and-true-method" is effective at converting your customers, it's time you jumped on that wagon. And here at SeeResponse, we love to help.
SeeResponse is a full-service B2B marketing agency and a HubSpot Silver Partner that offers world-class marketing services to technology businesses, and we're ecstatic to announce that Clutch.co—a B2B ratings and reviews platform—has recognized us as a global leader in the email marketing segment.
We are delighted to be recognized as a leading email marketing agency, and this award is a testimony to our efforts to create value for our clients by pushing the existing creative & marketing boundaries. B2B marketing and lead generation for SaaS companies is not as straightforward, and no one knows it better than us. We will continue to work as partners of our clients to help them increase brand awareness and drive qualified leads with affordable marketing solutions.
To have ranked among the top-rated agencies in Clutch is a huge deal because it's a website that lends credibility to businesses through real reviews left by real clients. There, you can find all the great things our satisfied customers had to say: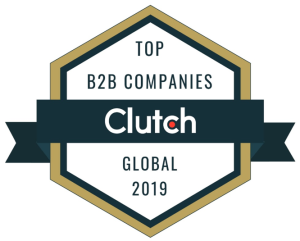 "I find SeeResponse's flexibility and willingness to adapt remarkable. I don't know exactly what combination of tech and human wizardry they are using to find leads, but I do know that the results are impressive." — Kate Van Cleef, Sales Engagement Specialist, Curacubby
"Because of accurate intelligence, our ABM pitches resonated with prospects and we were able to initiate conversations with 40% of our named accounts. Their on-time delivery coupled with strategic smarts was impressive." — Bhavya Sahni, Senior Manager & ABM Lead, VWO
The happiness of our customers is our biggest yardstick for success, so we're thrilled to receive recognition from such a client-driven platform despite stiff competition.
We are a startup marketing agency with a digital-savvy bunch of passionate B2B marketers who are committed to accelerating our client's email marketing efforts. Our experienced team ensures that the strategies we create not only fuel the sales cycle but also helps in faster conversion. And being a HubSpot Consultant, we have the processes and the people to help you deliver successful inbound marketing campaigns – we can help with responsive email template design, strategy, data segmentation, and managed service. Our other services include content marketing, paid advertising, social media marketing, SEO and custom prospect, and list building.
We have also received other accolades for our unrelenting services and solution offerings. We're featured on Clutch's sister-site, the Manifest. Serving clients around the world, the Manifest is another B2B resource that can guide your business decisions. You can also find us on Visual Objects, where we're ranked among the best agencies in Canada.
Email marketing can push your company to the forefront of your industry, and partnering with us is the first step. We'll deliver razor-sharp strategies that will transform and grow your business. Team up with us today.