7 Easy Ways to Improve Your Website
---
I think we can all agree: the website is a crucial part of your business. And if it is not up to the mark, you can't afford to ignore that. The good news is that there are some quick ways to improve your website.
Having said that, making a great website in a single go is practically impossible, so even if it is not great right now, no need to worry you will make it work eventually.
The most important objective of your website is to let people know what you are good at and simultaneously get enough traffic and generate enough leads that would eventually turn into customers.
If you are good at giving good and helpful advice, more and more people will come to you. But first, you need to show them that you are actually good at something you are claiming to be good at. Your website gives people an insight into your work; you definitely need it to convey properly that you can help them make their lives easier.
Here are some things that you'll need to pay attention to while embarking upon a journey to make your website amazing. So let's go over the 7 easy ways to improve your website.
Ease of use
Give a thought to what your website looks like. Your website should be easily accessible to people. Make sure that any visitor can find whatever they are looking for without much hassle. Don't use overly dramatic fonts and pictures – sophistication and elegance go a long way. Also, navigating through your website should be a piece of cake for your visitors and not a game of hide and seek. They should be able to find anything that they are looking for with ease, or else they will find someone else to get what they want.
Scannable content
Of course, you need compelling content to engage your audience but don't forget that online readers are scanners. Which makes it really important to make your content scannable and easy to digest. Avoid long, dense paragraphs. Steer clear of wordiness. Cut the sales pitch. Use bullets, descriptive subheads, and short sentences. Weed out the jargon. And most importantly, aim to convert scanners into actual readers.
Call to action
Call-to-action buttons are like the bare necessities of websites. They need to be clear and right in front so any visitor can spot them. It should not feel like a treasure hunt to the people who may want to take the relationship with your business to the next level.
The next thing to take care of is how these buttons can be of actual use to the visitors. You need to find out effective ways that practically help the visitors. Will they need issues resolved? Do they need more information? Helping them get more acquainted with your work is important. So just keep it uncluttered, simple, and subtle.
Social presence
Providing links to your social media pages on different platforms is great and even necessary. Just try not to shove it in the face of anyone who visits your website. They should not feel obligated to follow your social media pages; they only need to know that they have that option.
Mobile-friendliness
This is a great little detail that could either help you a lot or could get you in a lot of trouble. A large amount of the population gets through their day without actually opening their PCs and laptops. So, if your website doesn't work that well on mobile devices, you'd better fix it sooner than later. Fixing the lagging problems and addressing core issues like how the mobile version can be of immediate use to visitors will definitely impact your bottom line.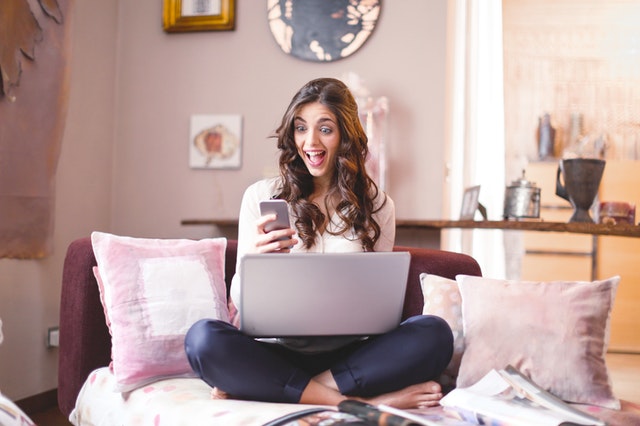 Testing and fixing
With time you may feel like you have done a good job with your website and that you are getting the expected response. Good for you! But unless you want to stop being credible, do not shy away from testing from time to time. A/B testing is the best way to go about identifying performance issues.
Another thing that might need your attention is updating data on your different links. Outdated information can do a lot of harm; you do not want to mislead your visitors. Aside from that, keep auditing your website for broken links from time to time, as they can significantly impact user experience.
Search engine friendliness
You probably might have written up a lot of content for your website, but that would amount to nothing if your audience can't find you on search engines like Google, Bing, and Yahoo. And SEO is not just about keywords, meta tags, and alt tags – it's also about providing your audience with an optimal experience. A holistic SEO strategy that includes both on-page and off-page tactics is very important if you want to be found by the right people.
Conclusion
It's clichéd but true: you help yourself by helping your website visitors. Using the above-mentioned techniques and the ways to improve your website, you're likely to make your website not only more attractive but also more valuable. You'll also be able to drive more traffic and actually convert that traffic.