Why do you need an outbound lead gen service for your SaaS?
When executed correctly, Outbound lead gen services are an invaluable resource for creating sustainable and predictable growth.
It's an excellent approach for generating interest directly with decision-makers, helping ensure that those who need it understand how the offering is tailored just for them at the right moment they are weighing options.
Our B2B SaaS outbound lead generation services bring you the most organized and accurate leads—it's like a wishing well of new customers ripe for the taking. Stop making calls to dead ends and reach promising potential leads in no time with our services and supercharge your sales team today.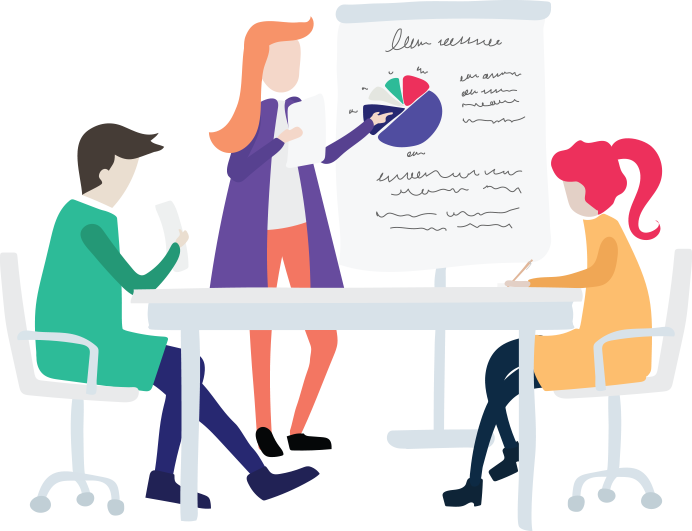 B2B SaaS lead generation. The outbound way.
Harness people's attention, converse with prospects, and inspire strategic initiatives; our B2B outbound lead gen services can help move your SaaS forward much faster. Our B2B SaaS lead generation services use a tried and tested approach to reaching out to your potential clients. This helps gives you more control over conversations once they convert into a lead, and you can guide conversations better.
Lead generation for B2B SaaS firms.
Do you need help with generating new leads for your B2B SaaS firm through outbound tactics? Our outbound lead gen service could be key in creating an efficent way to add additional revenue to your SaaS. Out with traditional actively managing sales activities, and in with a power outreach model — a comprehensive approach to outbound lead gen that would engage existing prospects and grow your sales pipeline:
Close more sales with "Outbound"
Your Software as a Service (SaaS) business could benefit from smarter, collaboration-backed outreach strategies designed to land meaningful prospects and help close deals faster. Our partnership can be instrumental in taking your SaaS business upward.
Powerful outbound lead generation services
With the right outbound strategies in place and through compelling outreach qualified customers interested in your product or service can easily be pinpointed for contact, get straight to the point and make them want to know more.
High-quality outbound campaigns
As an experienced partner equipped with high-quality outbound lead gen services we can target, contact, and nurture leads, partaking in multi-channel campaigns to clinch more opportunities and unlock new growth for your SaaS business.
Like some help generating leads for your SaaS business?
You've come to the right place! Click on the button below to book your free discovery call, and learn more about how we can arrange just that — lead generation at scale to keeping your sales pipeline full. Our goal is to make sure that your SaaS businesses experiences sustainable growth through a consistent stream of warm and qualified leads. With our expertise, you will no longer have to hassle over lack of leads every month. We'll do the outreach to best prospects to help you secure a a hefty goldmine of warm prospects in no time.
Outbound lead generation to accelerate your SaaS growth
With the right lead-generation strategy you can easily maximize profits and accelerate your SaaS growth. In the last three years our team has partnered up with over 90 software-as-a-service (SaaS) companies to help them skyrocket their lead generation efforts and amp up their sales results. We carefully craft a customized lead gen strategy that's devised specificaally for your business – this includes outbound campaigns and unique methods derived from our experience in the field. We understand how fiercely competitive the market can be. That's why each of our campaigns are tailor fit for your individual business needs. With years of applied efficiency studies under our belt, we always strive to find sellable solutions to ensure growth and scale. Over time, we've invested considerable efforts into perfecting an outbound SaaS lead generation process, with one aim in mind: to provide our clients with long lasting, effective results. Our successful process contains four simple yet fundamental stages:
Target list building
We are meticulous about finding contacts that closely match the criteria set by our clients. We take your ideal customer profile (ICP) and ensure we only mine prospects matching that profile. We go super targeted on prospect lists and use industry, employee size, revenue, job title, and a range of other parameters to narrow down on the best-fit targets.
Tailored Outreach
Next comes writing tailored emails that grab recipients' attention. Messaging that's riveting enough to initiate conversations so the viable opportunities are revealed and to induce desired response from amongst the waves of mundane emails they receive every day. Our team invests tremendous dedication in crafting outreach messages perfectly suitable for each prospect segment.
Delivery & Coverage
The third step is to execute a strategic outreach sequence which consists of sending multiple variations and ensures optimal coverage. We furthermore ensure that we do check all the "technical" boxes required to deliver messages in inboxes. Getting into inboxes is one of the most critical aspect when it comes to the success of any outbound campaign.
Monitor & Optimize
Lastly, we monitor and analyze every stage so as to ensure all of our steps align with the required objective; and we optimize as needed, ensuring success for our clients is achieved every step of the way. Our reporting process is fairly mature and we ensure our clients get the data and analytics in a timely manner in a simple and easy to understand format.
Want to learn more about our outbound lead generation service for B2B SaaS?
Talk to an expert. We'd love to hear from you.
FAQ's
Outbound marketing refers to reaching out to potential customers to understand their interest in your products or services. It is about identifying and profiling your target audience and starting a conversation about your offerings with your prospect persona.
An outbound marketing strategy is where a business identifies its addressable market of companies and decision-makers and reaches out to them with personalized messages to learn about their interest. It is a quick way to go to market, where businesses could start seeing results in a rather short amount as compared to inbound marketing.