Why You Should Outsource Your List Building Process
---
If you have ever struggled to build a high-quality email list that can help you drive leads and sales… You are not alone!
Whether your business is large scale and you have been in the game for a long time now or your business is small and you have just started out, outsourcing list building can be really helpful.
What is outsourcing?
Outsourcing is basically paying someone who's not a part of your company to take some of the work off your shoulders.
Once you have established your product and are ready to start endorsing and selling it, the first thing you will need is a list of emails. You will need contacts to whom you can send emails and tell them about your product or service. Those recipients who respond to your emails will become your leads and hopefully buyers in the near future.
Now, if you have just started out you might think that buying a list of emails is probably the right way to tackle this very first obstacle towards having a successful business.
But buying a list of 50,000 or 60,000 emails is bad news, trust me: You won't have any credible knowledge about the people you are sending the emails to (which is very important by the way). There won't be any way to know whether these people will be a good fit for your business or not (until it's very late and all your efforts would have been wasted).
Most of these people will probably not be interested in your work and you will just annoy them (which will probably be harmful to your business).
So, after getting safely away from this road you will have two options: a) to build a prospect list on your own, b) to outsource the list building process. How to decide which option will work better for you?
Here are some things that will help you reach a conclusion:
Want to use the time you would use for building the prospect list yourself for something much more important regarding your business? Go for outsourcing. It will help you save your time and focus on other important aspects of your business.
If you have just started out and don't have much experience about how to efficiently build a prospect list, you should definitely let someone else take care of it. Going about the work in an inexperienced manner will only create more obstacles for you and may even put a standstill on your business. And besides, a professional will be able to do the work properly and you will have a well-researched prospect list at your desk quickly.
Next comes the issue of money. Will hiring someone new for the job cost you more or outsourcing the work cost you more? If outsourcing the list building process is costing you less, there's no argument about what option you should go on with. Think carefully about what will work best for your business and then take the decision.
Know your customer personas
If you are going along with outsourcing the list-building process, you do need to take off some things. Your final list should contain the emails of people who will benefit from your business and who in turn will be a proper fit for you as well. Having in mind a proper idea of what kind of people you want to sell your product to is very important (as I mentioned earlier as well). Only you can know what type of personas make for an ideal lead.
So, you may want to try to gather some 30-40 emails on your own and try to figure out the right type of persona for your business first. That way you will be able to explain properly what kind of people you want to get in touch with. This will help you acquire a precise set of emails and your cold emails will not be ignored by most of the people present on this list.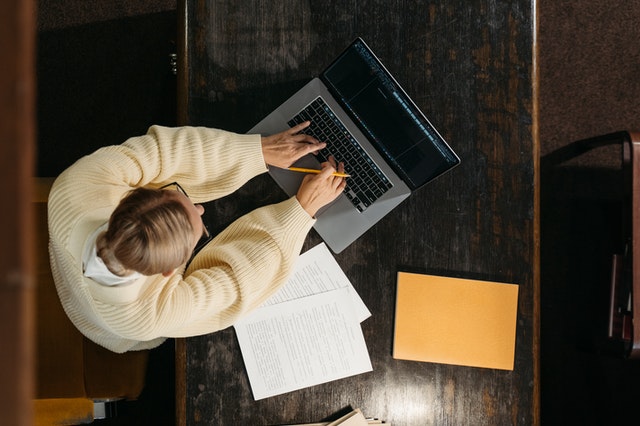 Freelancer or agency?
Another thing that you need to think about is whether you want to hire a freelancer or an agency. Both options have their pros and cons. A freelancer often costs less and it shouldn't be too hard to find an experienced and efficient professional.
An agency, on the other hand, costs a bit more than a freelancer, but it provides you with a specialized team for proper research and ensures amazing outcomes. They might even send emails to the potential leads on your behalf.
The key is to find a reliable partner and you are good to go. Outsourcing the list-building process doesn't just save your time – it also lessens your burden so you can do your work quickly and more efficiently.